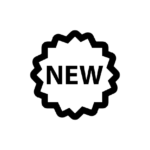 EXTENDED & REDESIGNED PRODUCT RANGE
At the beginning of this year, we decided to give our product packaging a facelift and expand our range with more colours and fragrances.
We are finally finished & pleased to present our newest product catalogue.
To check out our extended & redesigned product range, click on the link below: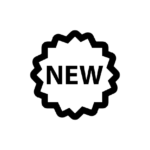 LITTLE JOE® SCENTED CARD
The Little Joe®️ Scented Card is the newest addition to the Little Joe®️ family!
This versatile, stylish and practical Scented Card is a product for the Home, Office & Car with a fresh new look at packaging, that not only kicks a punch in smell but comes in seven various colors and fragrances.
The Little Joe® Scented Card is equipped with a ribbon for easy hanging and is available in high impulse counter top displays for fast and easy sales. The 20 & 40 piece displays are available in mix assorted fragrances or uniform. 
Bring your space to life for up to 30 days with Little Joe's lastest design!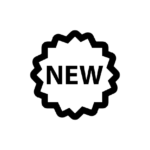 SCENTED SACHET®
Our newly designed Fragrance Scented Sachet is the perfect gift to accompany or replace your usual welcome gift on the pillow of your most valued guests. This trendy gift idea can be specifically customized on both the sachet and outer packaging, according to your specific needs.
The branding can be designed around your company logo, color palette and even a tailor made fragrance can be created just for you. This unique sachet can be utilized as a wardrobe, suitcase, handbag or drawer freshener, releasing a soft, yet substantial scent for an extended period of time.
A luxury gift for your guest that will put your brand in motion and accompany them long after their stay.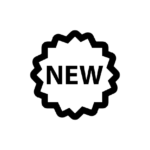 Mary&Juana®, the Air Freshener and Diffuser with an unmistakable scent of Fresh Jungle Hemp, for an unforgettable and unique fragrance experience in your vehicle, office or at home.
The range of products include a variation of two different car air fresheners, namely paper and fragranced polymer and an elegantly styled room diffuser consisting of a glass bottle and high-quality bamboo reed sticks.
The Mary&Juana® product range does not contain CBD, THC or other cannabinoids and therefore offers a pleasant and harmless cannabis illusion.
Enjoy the new Jungle Hemp Lifestyle!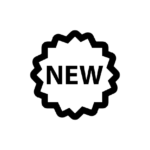 Italian style and chic design are behind the latest lines from Drive Italy Srl
Little Joe Membrane® combines tradition and style with the recognizable and fun Little Joe® character. This bold yet stylish combination brings a bright & colorful assortment of liquid car air fresheners.
The Sphere® is uniquely designed with grid-like inclusions that perfectly aligns with the direct ventilation flow of the air conditioning system as well as the ability to swivel and rotate 360 ​​degrees, leaving you with the most powerful 360° scent experience and achieving an even and pleasant smell throughout the vehicle!